Cangzhou Cencho Tech Solution co.,Ltd
---
Integrates design, development, manufacturingprocessing and sales service
Cangzhou Cencho Tech Solution co.,Ltd was established in 1997. After 20 years of hard work, the company integrates design, development, manufacturing, processing and sales services. It specializes in the production of valves, pipe fittings and customized castings. It has a professional design center and Technical service center, monthly production capacity ≥100tons, monthly capacity ≥200tons.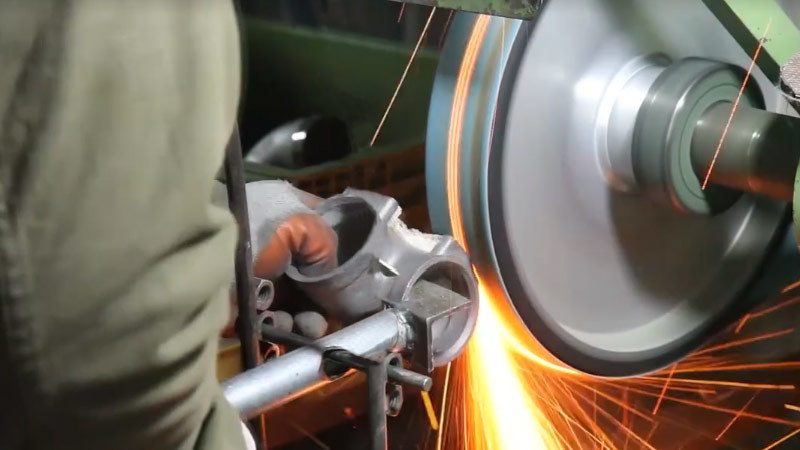 Manufacturing Ability
---
fully automatic production line
Fully automatic waxing machine It can realize 4000 pieces of wax molds per day for each automatic waxing machine, which is 3 times of the production efficiency of traditional manual waxing machine.
The fully automatic making shell machine can process 800 trees per day, twice as much as manual working;
The company has a fast drying room that can complete the shelling in 3-5 days and shorten the drying time of the shell for two days;
40 sets CNC machine lathe and 2 milling machines make Cencho has powerful machining capabilities.
Quality Control Ability
---
Cangzhou Cencho Tech Solution co.,Ltd is equipped with professional material testing equipment (spectrometer). The material will be tested before casting. The finished product will be tested twice to achieve the perfect material quality and fully meet the material standards required by customers.
The company has a complete QA system, the professional QC team will test the various dimensions and surface treatment of the blank, casting defects, etc., and support professional cutting and grinding personnel.
Professional pressure testing equipment has good control over water pressure and air pressure detection during product inspection.


Sales Ability
---
The company has a complete export system, through the official website, Alibaba, Facebook, LinkedIn, YouTube and other channels, constitutes a strong sales network. Today, our products have been sold to 17 countries and regions around the world (Sweden, Germany, Italy, USA, Canada, Brazil, Venezuela, Australia, South Korea, Croatia, Thailand, Pakistan, Latvia, Nigeria, Algeria, Japan, India), It has been widely used in 14 industries (chemical, petrochemical, petroleum, paper, mining, electric power, liquefied petroleum gas, food, pharmaceutical, water supply and drainage, municipal, mechanical equipment, electronics industry, urban construction, etc.), forming a good user reputation.