stainless steel investment casting
---
We produce this lifting lug by silica sol lost wax investment casting also called stainless steel investment casting or stainless steel precision cast process
stainless steel investment casting
precision cast
Investment Castings , Precision Castings

stainless steel investment casting
---
We produce this lifting lug by silica sol lost wax investment casting also called stainless steel investment casting or stainless steel precision cast process.
Lifting lug is used for container of vehicle. There are four lifting lugs on the four corner of container. When the worker load and unload the container on vehicle, they drive crane or helicopter to pull the rope which is bolted on the lifting lug. So this part was required strictly a mechanical property.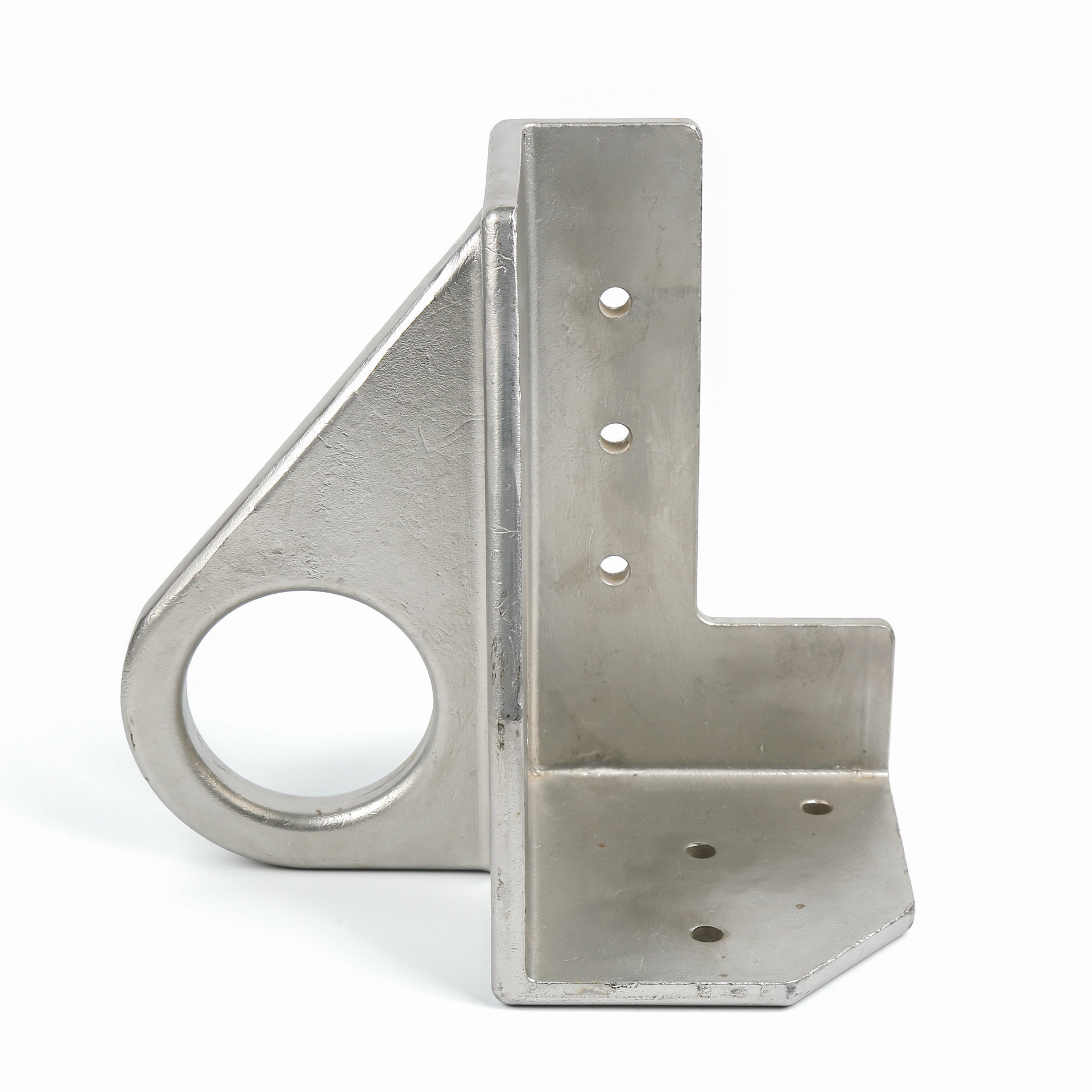 The lifting lug is designed into two parts. One is left and another one is right. The material is duplex stainless steel which is according to Australia standard of AS 2074/H10B as below chemical composition table.
Element

AS2074/H10B

Min.

Max

Carbon

Silicon

Manganese

Phosphorus

Sulfur

Chromium

Molybdenum

Nickle

Nitrogen

--

--

--

--

--

22.5

3.0

8.0

0.10

0.08

1.5

1

0.040

0.040

25.5

4.5

11.0

0.30
This kind of investment casting material more importantly added the chemical element of Nitrogen. It is a difficult process.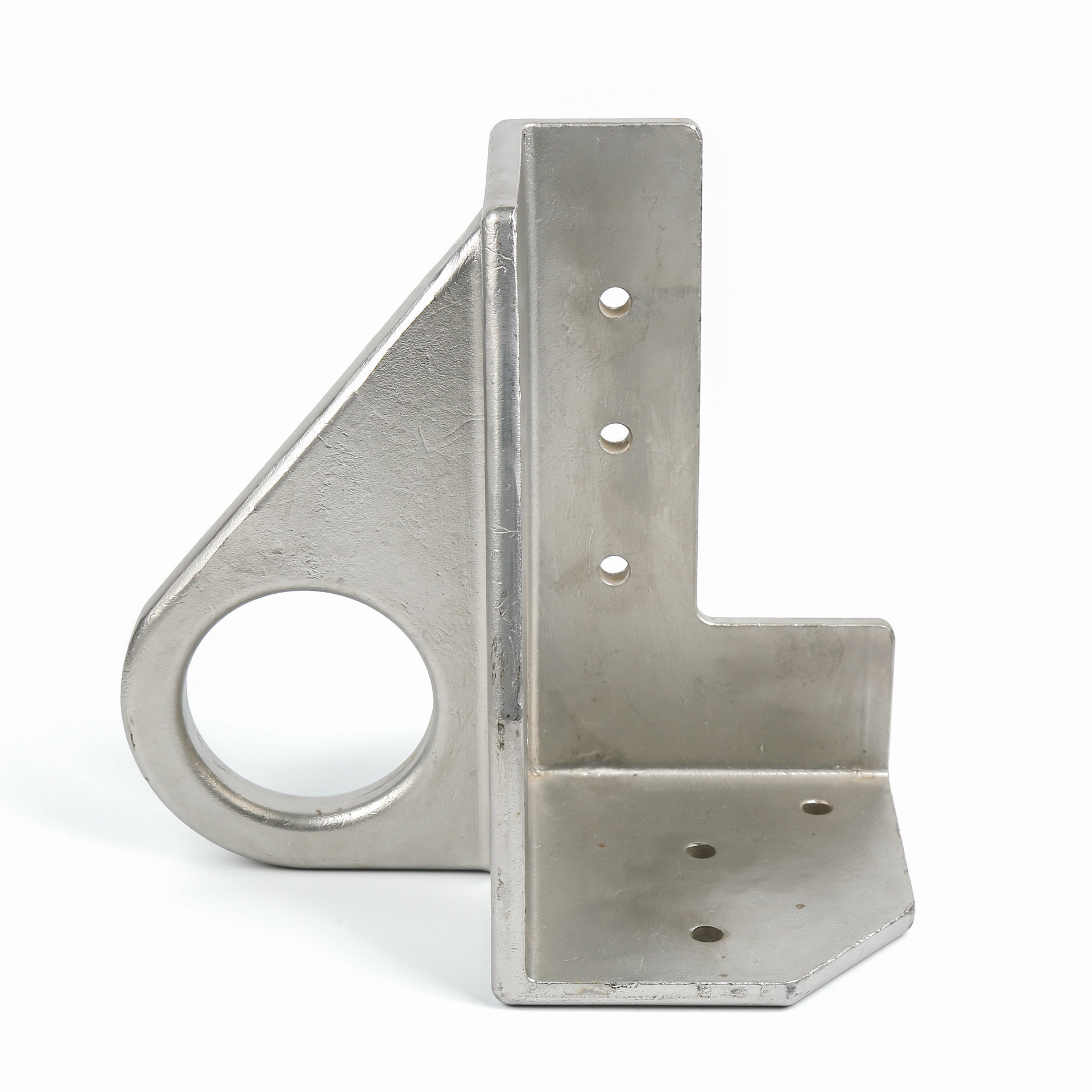 This duplex stainless steel investment casting shall be supplied in annealed condition. The heat treatment consist of heating uniformly to minimum temperature of 1120℃,followed water quenched.The mechanical properties of precision cast shall comply with below table.
property

grade

AS2074/H10B

Tensile strength, MPa Min

Yield strength, Mpa Min

Elongation, Percent, Min

655

450

24
This duplex stainless steel investment casting are required to have specified impact properties at lower temperature. The Charpy V-nocth impact value at -45℃ and must comply with below table.
Grade

Charpy V-notch value, J, min.

AS2074/H10B

Average

Individual

27

23
More discount and complex construction customized fine duplex stainless steel investment casting, stainless steel precision cast lifting lug used for container of military ambulance vehicle.
alloy steel investment casting using floor tie down used for military vehicle
RELATED PRODUCTS
Products are exported to the Middle East, Europe, America and other countries and regions.
PRODUCT INQUIRY
Please fill in the information accurately and keep the communication smooth