Why we choose stainless steel as material ?
---
Why we choose stainless steel as material ?
Stainless steel is a ferrous alloy containing chromium, which provides a protective layer against staining and corrosion. It performs well in liquid environments and provides heat resistance at high temperatures. There are numerous types of stainless steel and each contains a different chemical composition. The composition affects mechanical properties and determines whether the material can be further strengthened through heat treatment.
For investment casting applications requiring corrosion resistance and high strength, stainless steel casting is an ideal choice. The stainless steel investment casting process is used to create components for a range of industries including aerospace, petrochemical, medical, automotive, and food and dairy. Some of the parts and components commonly produced through stainless steel casting include:

Valve bodies

Pumps

Housings

Gears

Bushings

Brackets

Arms

Handles

Marine equipment

Medical devices
Such as this product.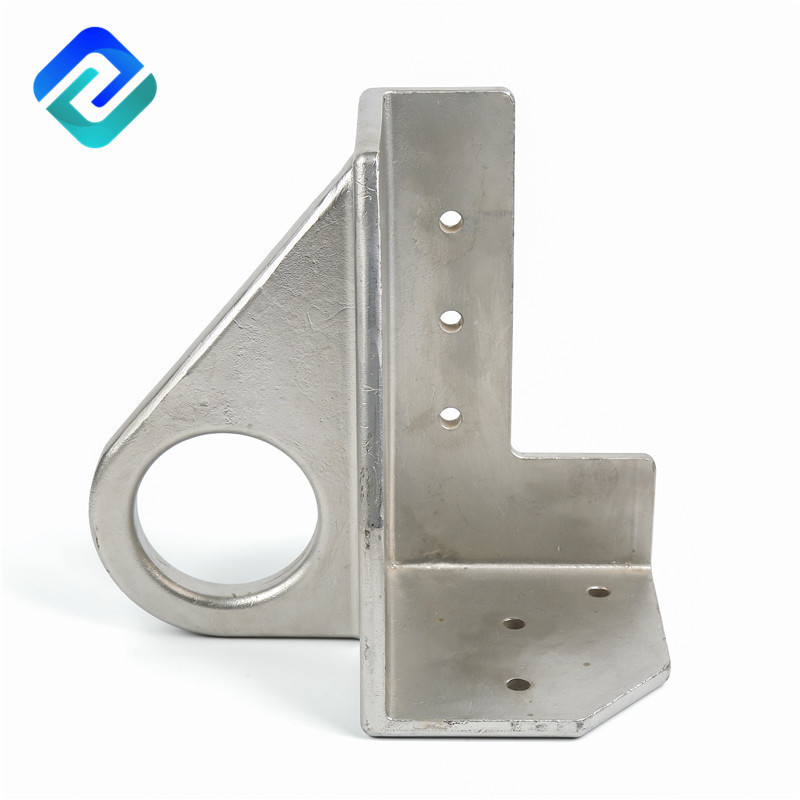 Material is Duplex stainless steel
These are called duplex (or austenitic-ferritic) grades because their metallurgical structure consists of two phases, austenite (face-centered cubic lattice) and ferrite (body centered cubic lattice) in roughly equal proportions. They are designed to provide better corrosion resistance, particularly chloride stress corrosion and chloride pitting corrosion, and higher strength than standard austenitic stainless steels such as Type 304 or 316. The main differences in composition, when compared with an austenitic stainless steel is that the duplex steels have a higher chromium content, 20 - 28%; higher molybdenum, up to 5%; lower nickel, up to 9% and 0.05 - 0.5% nitrogen. Both the low nickel content and the high strength (enabling thinner sections to be used) give significant cost benefits. They are therefore used extensively in the offshore oil and gas industry for pipework systems, manifolds, risers, etc and in the petrochemical industry in the form of pipelines and pressure vessels. In addition to the improved corrosion resistance compared with the 300 series stainless steels duplex steels also have higher strength. For example, a Type 304 stainless steel has a 0.2% proof strength in the region of 280N/mm2, a 22%Cr duplex stainless steel a minimum 0.2% proof strength of some 450N/mm2 and a superduplex grade a minimum of 550N/mm2.
They are used for their good mechanical properties in the as-cast (and therefore as-welded condition) and/or their excellent corrosion resistance properties (particularly to stress corrosion cracking).
Application:
Use for Military car body parts,good toughness,play a role of connecting and fastening.
Related news
undefined