A new set of stainless steel camlock coupling come out
---
stainless steel camlock fittings A~F Size :1/2''~4''
Recently we develop and make a set of stainless steel camlock couplings. Cam-Lock fittings can be used for a wide variety of applications that require quickly connecting and disconnecting fittings to a pipe or hose. Used for many different liquids, camlock fittings from HoseXpress are offered in many materials.available in a wide of range of materials and sizes to suit most applications ( Such as: In Petrochemical Industries, Fertilizers, Atomic Energy, Power Plants, Industrial & Hydraulic products serving the oil & gas industries, chemical industries, steel plants, mining industries, oil refinery industries ect.)It is from camlock A to camlock F, their pictures are as below: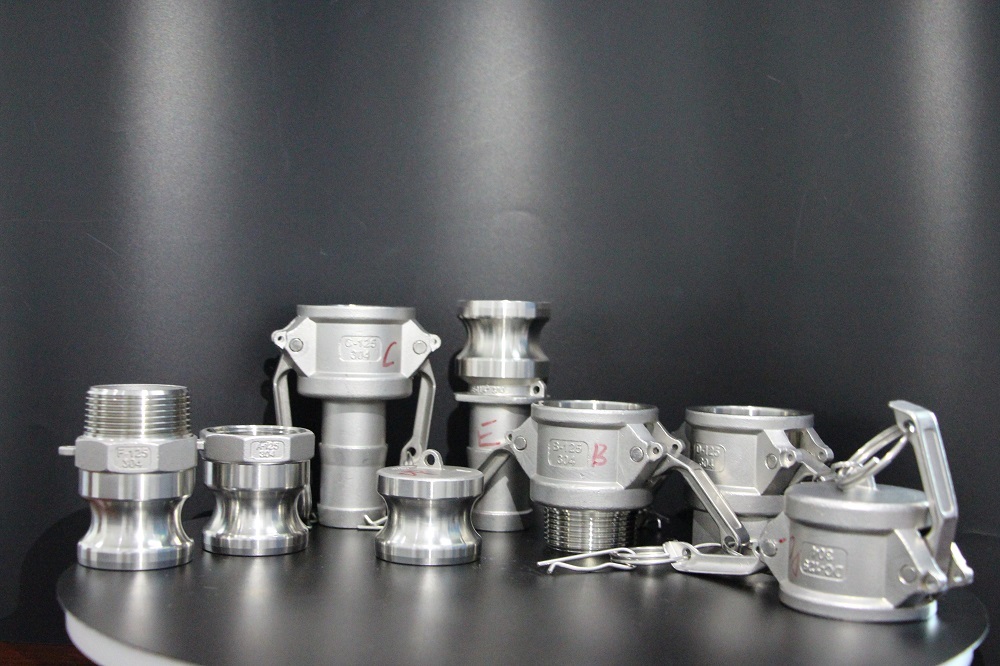 Dimension of all stainless steel camlock fittigns couplings: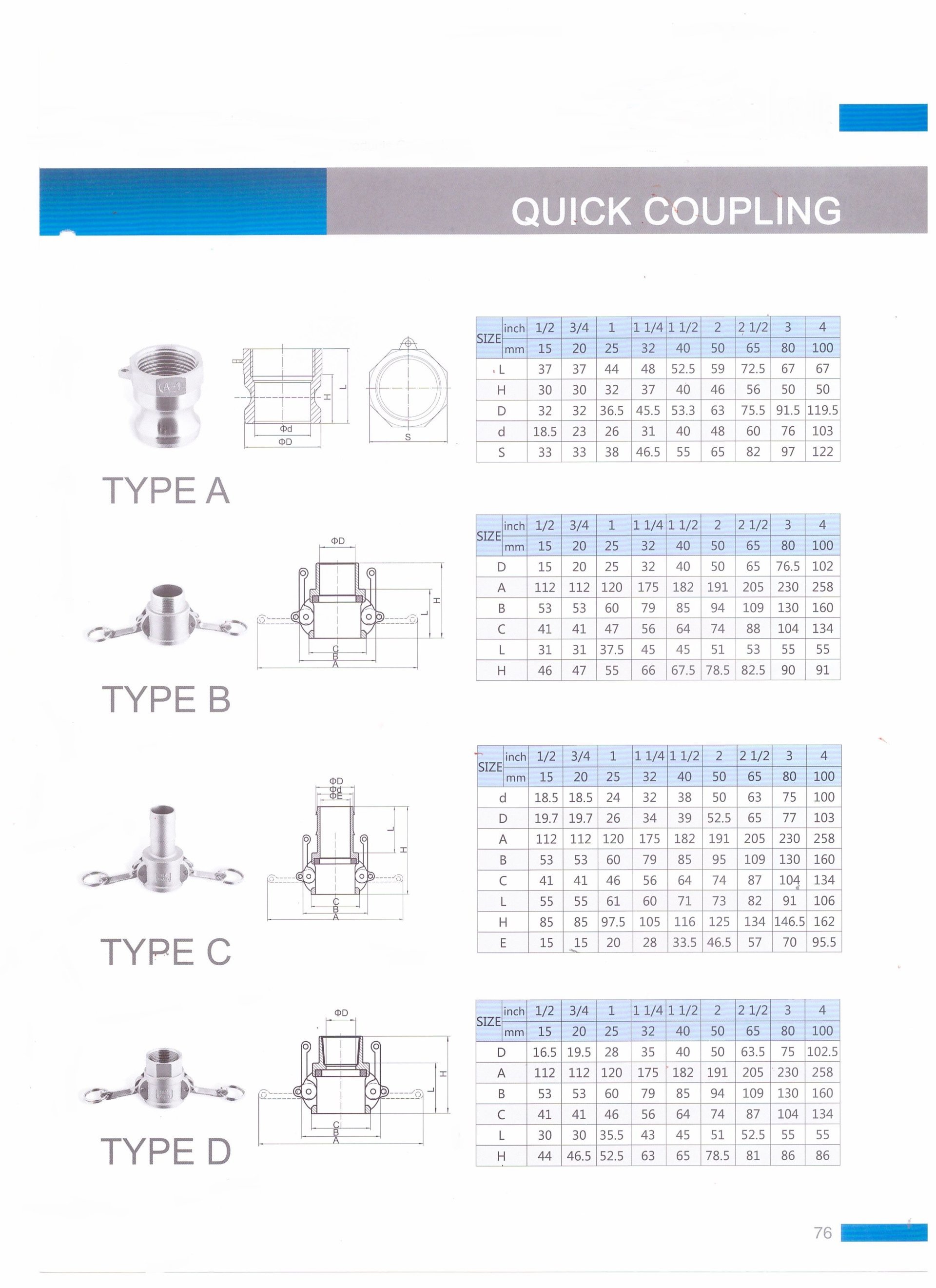 those stainless steel camlock coupling fittings are also named as Cam and Groove Fittings or Camlock Coupling, Camlock Hose Fittings are widely used in the pipeline that carries liquids, powders, and granules, and also application in food or sanitary environments & highly corrosive applications.

These design stainless steel products which including with Camlock quick connect is easy to connect with pipes, tubing, or hoses. Normally with male adaptor ends, female coupler ends and flanges end.

Stainless Steel Camlock fittings included with Type A, B, C, D, E, F, DC & DP from 1/2" to 4". SS Camlock Coupling produced to European standard (EN14420-7) are interchangeable with those produced to the original MIL-C27487 Standard. The difference between them is about hose tail design, thread, and part number.
Related news
undefined