Reasons for the sluggishness of stainless steel flanged ball valves during operation
---
The stainless steel flange ball valve is one of the main pipeline regulating valves currently in use. This kind of ball valve added with a pneumatic device can adjust the flow rate or flow of the medium in the pipeline. As long-term use will inevitably encounter various problems, the main problem of the stainless steel pneumatic flange ball valve is that it will appear sluggish during use.
Stainless steel flange ball valve
Reasons for the sluggishness of stainless steel flanged ball valves during operation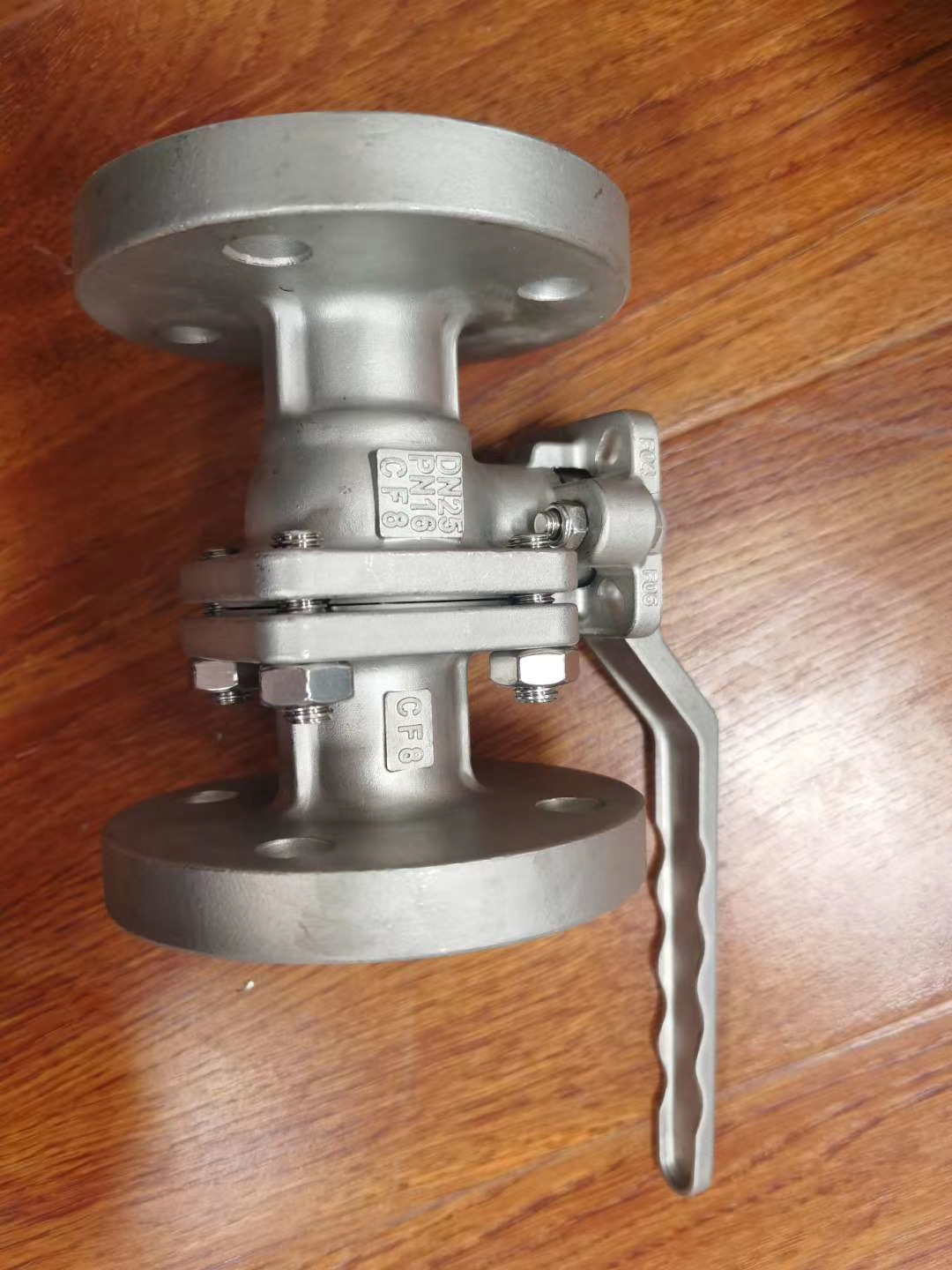 According to the analysis, the technicians have found that there are two main reasons for the sluggishness of the stainless steel pneumatic flanged ball valve when operating in the pipeline system. One part is affected by external factors, and the other part is the problem of the control valve itself. The specific manifestation is that the valve vibrates at any opening degree, the support is unstable, there is a vibration source nearby, and the valve core and bushing are relatively severely worn. On the other hand, the valve vibrates when it is close to the fully closed position. The reason is that it is selected to be larger and is often used at a small opening; and the flow direction of the installed medium is opposite to the closed direction.
   Yantai Ruifeng Metal is mainly engaged in the research and development, production and sales of stainless steel valves, stainless steel flanged ball valves, stainless steel PPR valves, stainless steel pipe fittings and precision castings.
  The main products are stainless steel, carbon steel one-piece, two-piece, three-piece ball valves, stop valves, check valves, filters, stainless steel pipe fittings, quick couplings, etc. for various manual, electric and pneumatic devices. Connection methods include internal thread connection, external thread connection, welding, flange connection, etc. Comply with advanced standards such as GB, ANSI, JIS, DIN, BS, etc.
Related news
undefined